The FCVET famous monthly third Thursday weekday exam was another great success thanks to the VE's W2CK, K7RLH, K4WCA and N4MQU. Thanks to the Laurel VEC for allowing us to offer No Charge amateur radio exams. All of the applicants happened to be from Durham. Congratulations to Danna Lapple (KO4JYN) on upgrading to Extra.
We have three new General amateur radio operators. That's correct from no license to General. All the VE's were impressed. Robert McFarland (KO4WVN), Jason Burns (KO4WVO) and Deepayan Banerjee (KO4WVP)
K4WCA, and W2CK Waiting for paperwork. (N4MQU behind the camera)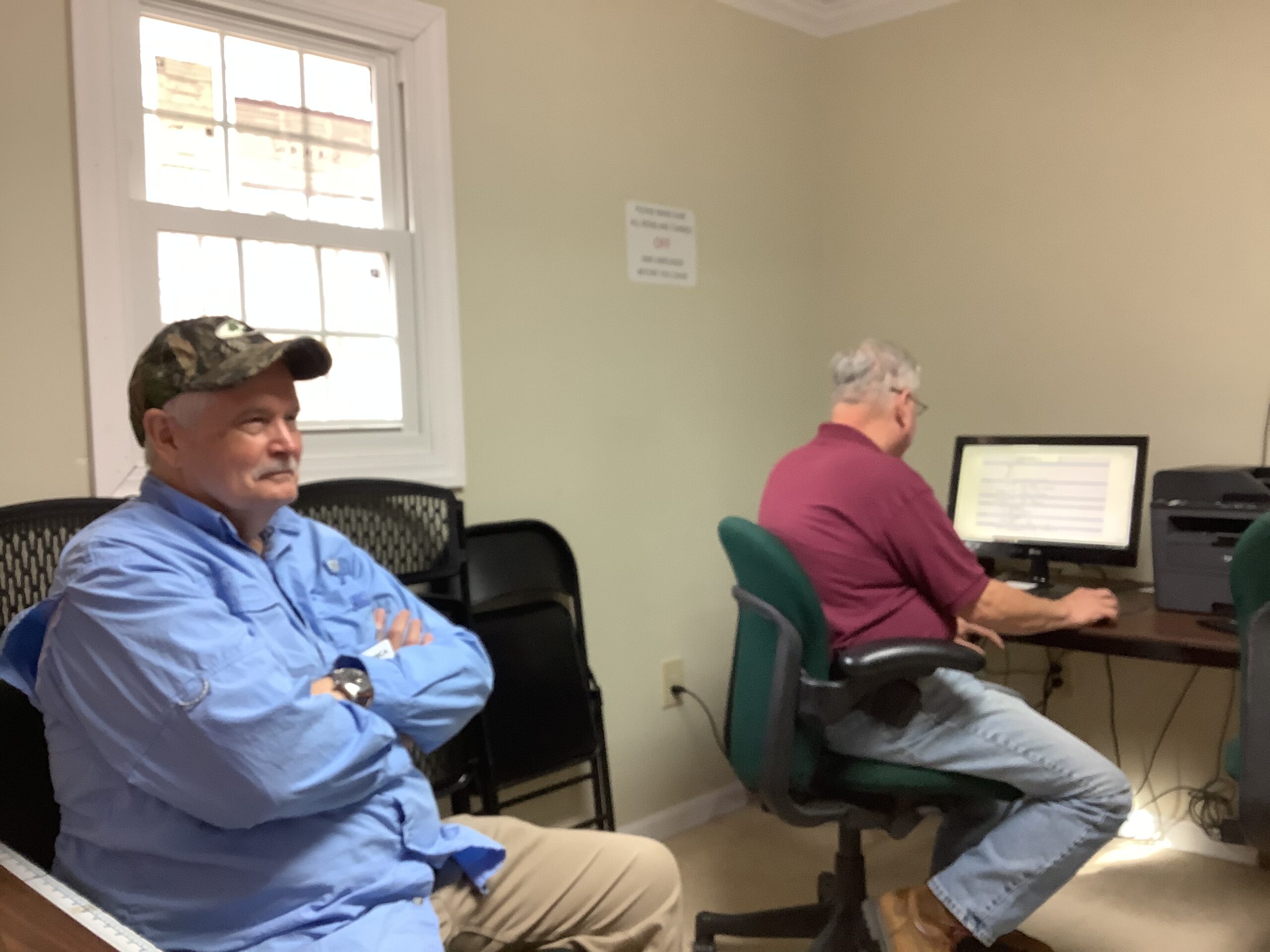 The applicants reported study materials included Ham Study and No nonsense study guide.
The Bank's road campus is continuing its famous tradition see the First year article for more information.
Are you a member of FCHRE? Join up on our Membership Registration page and reply when you receive the group io invitation.