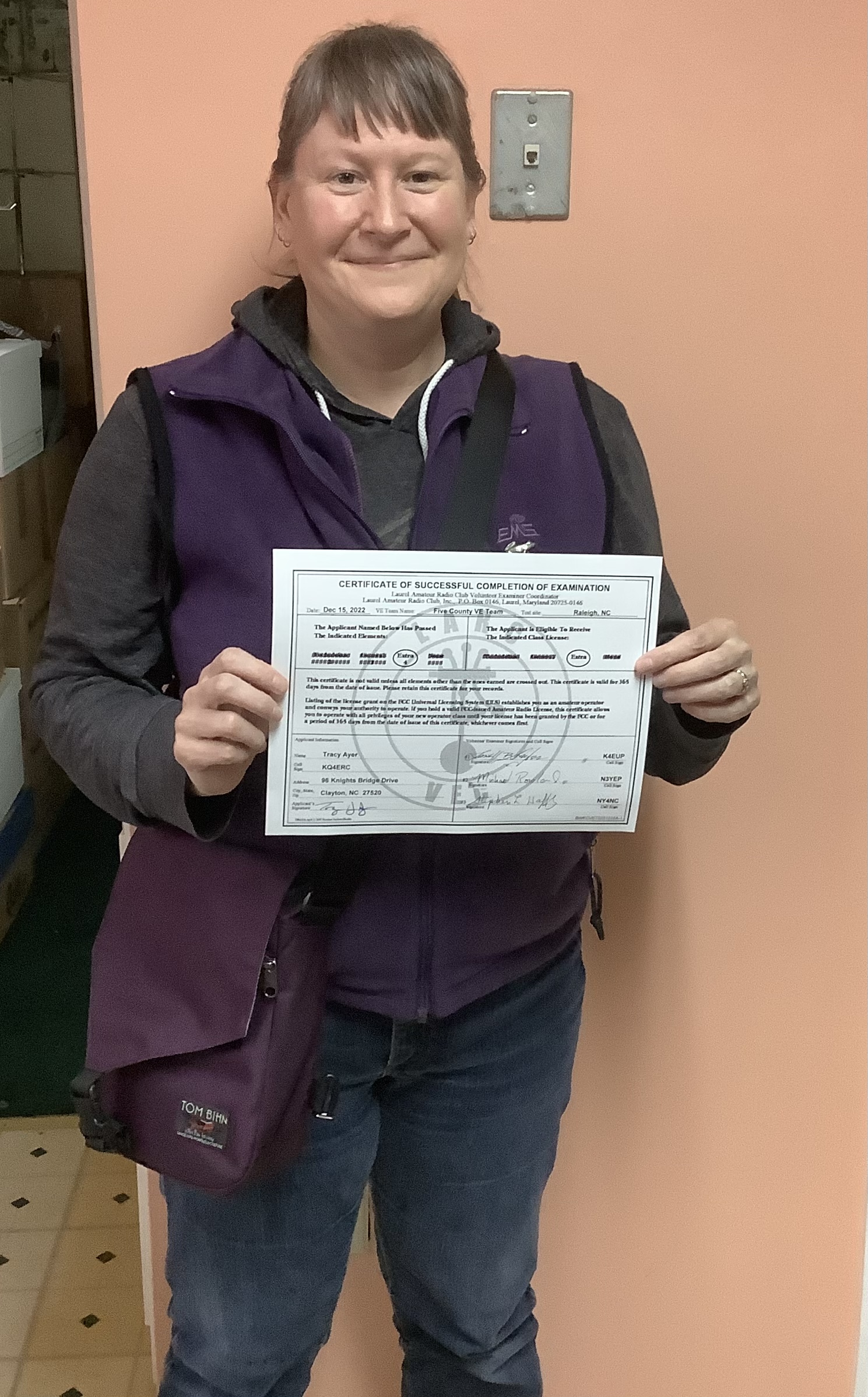 I have to admit I wasn't interested in Amateur Radio for a long time. I always thought it was kinda cool but never looked into it further. It wasn't until my partner got involved that I started to look a little more closely but the testing seemed like a lot of work.
One day, my partner showed me a video about someone's antenna setup and I noticed the person was in a park (POTA) using Morse Code to make contacts. I didn't know you could do that outside. I looked into Parks on the Air (POTA) and Summits on the Air (SOTA) and how they combined radio contests with the great outdoors. I decided then and there that I would buy a radio, get my license, and learn Morse Code. I ordered the Elecraft KX2 Shack In a Bag but it would take 12 to 16 weeks to get to me. At least I had plenty of time to get my license. I studied for a couple of weeks using the All Ham/No Spam book, Hamexam.org and one of the free study apps and passed my Technician exam.
After the exam, I was told it would be beneficial to get at least a General license to be able to use all the KX2 had to offer. I started studying again using the same resources as before and passed my General exam.
I looked into applying for a vanity call sign but the one I wanted was only available to Advanced licenses and above. Back to studying I went. I used the HamStudy app to study for those. It has a small cost but includes all the information that was in the books as well as flashcards and practice exams. It took me another few weeks of studying to pass the exam and get my Amateur Extra license.
I still have a while to go before I get my radio and hear back about the vanity call sign. I now have time to learn and practice Morse Code so I will be ready to go once my radio arrives. I already know several letters and can even pick them out in some of the POTA/SOTA videos I watch. I am very excited to get out into the parks and get some contacts but I still have a lot to learn before I'm ready.
So far, Amateur Radio has given me a great sense of accomplishment from passing all three exams in this short amount of time. I look forward to learning more about this new hobby.