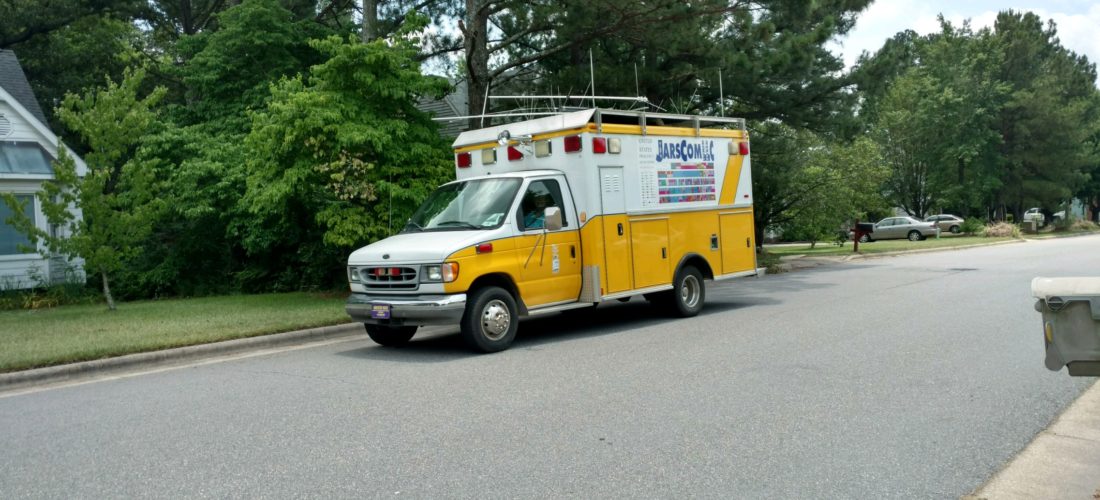 This is posted in my capacity as the Vice President of the Johnston Amateur Radio Society

The North America Single Sideband Sprint contest is Saturday from 8:00 PM until 12:00PM 0000 until 0400 UTC, November 1, 2020 (Saturday evening October 31, local time)
This contest is fun and fast pace. The rules say you have to make a contact and move off frequency to make another contact before moving back to the same frequency.
For complete rules see https://ssbsprint.com/rules/
N4AED has offered to host this event at his home and JARSCOM will be utilized. If you wish to attend please send an email to markgibson6822@gmail.com. This is so we can schedule you and keep our social distancing rules.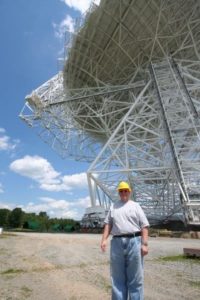 Five County Ham Radio Enthusiasts is an informal club with a website and a group io account. No officers and no dues. We have a VE team with 58 Volunteer Examiners. We give free amateur radio exams through the Laurel VEC organization.
I studied our statistics and found some interesting numbers.
We had our first dinner gathering in 2017
We started our VE team in September 2018. We had 4 testing sessions.
26 applicants testing 35 elements. We awarded 15 technician certificates, 1 general certificate and 3 extra certificates.
In 2019 we had we had 6 testing sessions, 67 applicants, testing 104 elements, we awarded 19 technician certificates, 12 general certificates, and 6 extra certificates.
During the pandemic year 2020 we had to adjust our operation. The fire stations we tested from had to close access to the public. We had tested in the outlying areas of central North Carolina like Selma, Four Oaks, Wilson, and Archers Lodge. We did not test in April and May due to the testing location being closed to the public. One of our members Stan WA2KQY and Paulette KM4RMW Disbrow of Fuquay-Varina, NC offered us the use of their office building which had been converted to a nice classroom and now a nice amateur radio testing location. With the addition of a printer and a laptop this testing location will be a turn-key operation.
In 2020 so far we've had 10 testing sessions, 66 applicants, testing 108 elements, we awarded 40 technicians, 10 general certificates, and 6 extra certificates.
So now you have our testing activity. How does our membership look? I use the date the person joined in groups.io. We have an application on the website but I do not send any notification to them directly but do like to have everyone's contact information. So looking at our membership growth I find the following. I started the groups io account in
| | |
| --- | --- |
| Year | New Members |
| 2017 | 9 |
| 2018 | 29 |
| 2019 | 26 |
| 2020 | 42 |
I merged 29 emails from the manual database to the group io in May 2020. I adjusted this group to 2018.
We have 106 members on the group io mailing list. So looking at the numbers we have increased our testing session and increased our membership levels and keep in mind I do not automatically add people to the list they have to reply to the invitation. I send the invitation when they register for the exam or when I receive their call sign. They may also register on line.
It will be interesting to see how the new 440 net and the DMR net we recently started will affect our numbers. We had the following numbers 18, 13, 20, 33, 13. (2 for the first DMR net)
Further analysis of joining dates for 2020
| | |
| --- | --- |
| Month | Count |
| May | 5 |
| June | 3 |
| July | 5 |
| August | 6 |
| September | 14 |
| October | 7 |
Testing data
FCVET Statistics
| | | | | | |
| --- | --- | --- | --- | --- | --- |
| Date | Applicants | Elements | T | G | E |
| September 8, 2018 | 9 | 9 | 5 | 0 | 0 |
| November 3, 2018 | 2 | 2 | 0 | 0 | 0 |
| November 17, 2018 | 4 | 8 | 4 | 0 | 0 |
| December 29, 2018 | 11 | 16 | 6 | 1 | 3 |
| February 2, 2019 | 37 | 54 | 13 | 6 | 1 |
| April 6, 2019 | 6 | 8 | 3 | 0 | 2 |
| May 6, 2019 | 2 | 2 | 1 | 0 | 0 |
| June 1, 2019 | 7 | 9 | 0 | 4 | 1 |
| June 23, 2019 | 15 | 28 | 2 | 2 | 2 |
| October 5, 2019 | 3 | 3 | 0 | 1 | 0 |
| February 16, 2020 | 5 | 11 | 5 | 0 | 0 |
| March 7, 2020 | 8 | 10 | 1 | 0 | 2 |
| June 6, 2020 | 4 | 6 | 2 | 1 | 0 |
| June28,2020 | 1 | 2 | 1 | 0 | 0 |
| July7,2020 | 4 | 7 | 1 | 2 | 0 |
| July28,2020 | 3 | 6 | 3 | 0 | 0 |
| August 1, 2020 | 4 | 8 | 2 | 2 | 0 |
| August 22, 2020 | 19 | 30 | 12 | 1 | 3 |
| September 5, 2020 | 14 | 22 | 11 | 2 | 1 |
| October 3, 2020 | 4 | 6 | 2 | 2 | 0 |
| Total | 159 | 247 | 74 | 24 | 15 |
| | | | | | |